Timm Medical Osbon Erecaid Esteem Manual Vacuum Erection Pump
SKU:

1130 Esteem Manual

UPC:

MPN:

1130

Availability:

Same Day FREE SHIPPING

Shipping:

Calculated at Checkout
Description
The Esteem Manual System includes a 5-year Warranty and a 90-day return policy.
Osbon ErecAid Esteem Penis Pump, MANUAL Operated Vacuum ED Therapy
Erectaid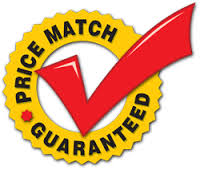 Osbon ErecAid Esteem Manual Operated Erection Device 1130 is the original and leading vacuum erection device(VED) for treating male erectile dysfunction. The ErecAid Esteem is non-invasive, manual system includes a patented Pressure-Point penis rings and lubricant. The Osbon ErecAid Esteem is effective in restoring sexual function in 9 out of 10 impotent men. Because vacuum erections devices are non-invasive and have a high success rate, they are ideal in treating impotence (ED). The ErecAid Esteem Vacuum Erection Device causes penile rigidity for up to thirty minutes.
ErecAid Esteem vacuum erection device comes complete with hand pump and cylinder, penis tension rings, personal lubricant, instruction manual and video tape, all in a convenient carrying case.
The Osbon ErecAid vacuum erection device features various cylinder sizes and a simple two-handed pumping mechanism.
ErecAid System is the most frequently prescribed and
is completely safe

provides immediate results

requires no surgery

is drug-free

has no serious side effects

is easy to use

is affordable and no longer covered by Medicare
Osbon Esteem Components
Manual Pump

Cylinder 2" diameter and 8.5" length

2 Inserts

Loading Cone

Easy Action Ring Loader

4 Tensions Bands (Various Sizes)

1Lubricant

Zippered Carry Case

QR Scan Code for Instructions

Quick Reference Guide

User Guide
Esteem Erection Pump Features & Benefits
new combined pump and cylinder for one-hand operation

new sleek, angled shape for better, more comfortable grip

new contoured cylinder with finger grooves for easy transfer of tension ring

exclusive Easy Action ring applicator for one-touch placement of ring on cylinder

toll-free help line

exclusive 5 Year Warranty

proven success rate of over 90%
ErecAid External Vacuum Therapy System is easy to use
Step 1: Vacuum cylinder with tension ring is placed over penis.

Step 2: Pump removes air from cylinder, which causes penis to become erect.

Step 3: Tension ring is slid to base of penis to maintain erection; cylinder is removed.

Step 4: Remove ring after intercourse or within 30 minutes.
View All
Close
37 Reviews
Hola. El producto es excelente. Recomiendo que la boquilla del tubo sea más ancha.como 2.50 pulgadas

The only reason I did not give it 5 stars is I have nothing to compare it to so I can not objectively say it is the best. However it is very good and does a great job. I'm not sure what else it could do to be better. Simply easy to use and very effective. A little pricey compared to the sex toy store variety, but it was recommended by my doctor, so I guess that was to be expected.

Had prostate surgery, wish I would have had this years ago. Very easy to use. Satisfied with the purchase.

Timm Medical Osbon Erecaid Manual Vacuum Erection Pump

Looks like something I'd like to try

It certainly works thankfully!

I you are experiencing problems creating or maintaining an erection, then you need this product. It works first time every time and is easy to use. Without question and under no uncertain terms, I would definitely recommend this affordable product. Thanks to the designers and manufacturers for creating such a superior product; they definitely had us senior citizens in mind Ada well as others who may be experiencing erectile dysfunction. This product will definitely put the joy and pleasure back into your sex life…GUARANTEED!!!

No Comment

It is a very good system. As the manual says you really have to practice it quite a bit before you get comfortable with it. From what I got from it is using it daily to get the vains in my penis back strong. I had my prostate removed. I bought a cheaper one and it was not good. You get what you pay for.

All issues I had with orther pumps I don't have with the esteem. Would definitely recommend Starting with the Manuel pump because cause this system has great and paces new users.
View All
Close