Timm Medical Osbon Erecaid Esteem Battery Vacuum Erection Pump
SKU:

1135 Esteem Battery

Shipping:

Calculated at Checkout
Description
Osbon ErecAid Esteem Penis Pump, BATTERY Operated Vacuum ED Therapy
Erectaid
The Esteem Battery System includes a 5-year Warranty and a 90-day return policy.

NO PRESCRIPTION NEEDED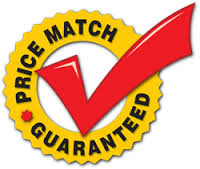 ED PUMP
ED treatment recommended by doctors. The original and leading vacuum erection device (VED) for treating impotence. The ErecAid Esteem is non-invasive, battery system includes a patented Pressure-Point penis tension rings and lubricant. The Osbon ErecAid Esteem is effective in restoring sexual function in 9 out of 10 impotent men. Because vacuum erection devices are non-invasive and have a high success rate, they are ideal in treating erectile dysfunction (ED). The ErecAid Esteem Vacuum Erection Device causes penile rigidity for up to thirty minutes.
ErecAid Esteem vacuum erection device comes complete with battery pump and cylinder2" diameter and 8.5" length, penis tension rings, personal lubricant, instruction manual and DVD, all in a convenient carrying case.
ErecAid Esteem Erection Pump manufactured by Timm Medical, is available in either a manual or battery vacuum therapy system to treat erectile dysfunction. This Ed pump is user friendly made of superior construction, #1 impotence therapy system on the market today.
ErecAid System is the most frequently prescribed, best accepted treatment for impotence because it:
is completely safe

provides immediate results

requires no surgery

is drug-free

has no serious side effects

is easy to use

is affordable and no longer covered by Medicare
Esteem Erection Pump Features & Benefits
new combined pump and cylinder for one-hand operation

new sleek, angled shape for better, more comfortable grip

new contoured cylinder with finger grooves for easy transfer of tension ring

exclusive Easy Action ring applicator for one-touch placement of ring on cylinder

toll-free help line

exclusive 5 Year Warranty

proven success rate of over 90%
ErecAid External Vacuum Therapy System is easy to use
Step 1: Vacuum cylinder with tension ring is placed over penis.

Step 2: Pump removes air from cylinder, which causes penis to become erect.

Step 3: Tension ring is slid to base of penis to maintain erection; cylinder is removed.
Osbon Erecaid Esteem Battery
View All
Close
27 Reviews
For the moment, I haven't used the ring yet. I have just been practicing the item daily. Now, I'd like to know whether the manual pump has the same result. Thanks

a little awkward to use, but it serves it's purpose

I was a bit hesitant before purchasing this item. However, when I 1st received it - it took a little getting use to.. BUT WHEN I DID - man this unit is AMAZING.. I suffer from diabetes & take metphormin . One of the side effects of metformin is it killed my erection . Prior to getting on the meds I was fine. Now that I purchased this machine .. I am overjoyed to be back at it again… I'm still adjusting to it so I can get a firm 100% erection .. I've been 85-90% but I know I have to practice a bit more to achieve the 100%

I'm using it to straighten my penis. I'm trying the 30 day rehab. So far it's working. More when I complete the 30 days of treatment. Very satisfied so far.

This works quite well, and the battery version is well worth the additional $20 over the hand-pump model. I owned a much earlier version of this device. This works extremely well.

Easy to use and works as described was recommended after prostrate surgery and is help to get everything working again

It worked

Very Amazing! I have to admit, after an extensive search, this is the cheapest price you can come across anywhere. I was prescribed one a couple of years ago and that was quadruple the price of this

OSBON ERECAID ESTEEM BATTERY

This is everything you could want in a penis pump, easy to use. highly effective, long lasting erection and safe.
View All
Close