Osbon Erecaid Esteem Battery
SKU:

1135 Esteem Battery

Shipping:

Calculated at Checkout
Description
The Esteem Battery System includes a 5-year Warranty and a 90-day return policy. NO PRESCRIPTION NEEDED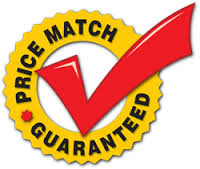 ED PUMP
ED treatment recommended by doctors. The original and leading vacuum erection device (VED) for treating impotence. The ErecAid Esteem is non-invasive, battery system includes a patented Pressure-Point penis tension rings and lubricant. The Osbon ErecAid Esteem is effective in restoring sexual function in 9 out of 10 impotent men. Because vacuum erection devices are non-invasive and have a high success rate, they are ideal in treating erectile dysfunction (ED). The ErecAid Esteem Vacuum Erection Device causes penile rigidity for up to thirty minutes.
ErecAid Esteem vacuum erection device comes complete with battery pump and cylinder2" diameter and 8.5" length, penis tension rings, personal lubricant, instruction manual and video tape, all in a convenient carrying case.
ErecAid System is the most frequently prescribed, best accepted treatment for impotence because it:
is completely safe

provides immediate results

requires no surgery

is drug-free

has no serious side effects

is easy to use

is affordable and no longer covered by Medicare
Esteem Erection Pump Features & Benefits
new combined pump and cylinder for one-hand operation

new sleek, angled shape for better, more comfortable grip

new contoured cylinder with finger grooves for easy transfer of tension ring

exclusive Easy Action ring applicator for one-touch placement of ring on cylinder

toll-free help line

exclusive 5 Year Warranty

proven success rate of over 90%
ErecAid External Vacuum Therapy System is easy to use
Step 1: Vacuum cylinder with tension ring is placed over penis.

Step 2: Pump removes air from cylinder, which causes penis to become erect.

Step 3: Tension ring is slid to base of penis to maintain erection; cylinder is removed.
Osbon Erecaid Esteem Battery
View All
Close
16 Reviews
This device is well-built and performs as advertised. It should perform its intended function for years into the future. You get just what you pay for. I highly recommend it.

Fits good and simple to use

Erecaid Esteem Battery System

I am nearly finished with two weeks of practice sessions and I and my wife are both extremely pleased with the results. I have
a significant increase in girth as well as length. I began practicing using the larger bushing but soon stopped using it due to my increased girth. I have found that I need more lubrication than the recommended two inches. I am lubricating both ends of the cylinder and it is much more comfortable. I have also found that the results I get from the vacuum are enhanced by taking prescribed Tadalafil, the generic Cialis. At my age, 80's , it helps the blood flow in my penis. This is a well made product that I wish I had five years ago.


Seems to work well. Can do exercise quickly and effectively

OSBON ERECAID ESTEEM BATTERY

life changing
wish I had a second one as a backup
it's that good

Works as advertised!Did not receive video dvd.Much easier to use than the manual model.

Good so far. I have practiced with it only three days so far. The directions are very clear and direct.

I have had one of these for about 20 years. The vacuum pump finally gave up the ghost. I have competitor products, but this has a stronger vacuum and gives me a better erection, so I decided to buy a replacement pump. But, with the sale price (presumably because they are phasing this model out), it made more sense to just buy the entire unit. Only complaint is that the piece that fits into the tube does not match up well with the tube. The diameter of the insert is slightly too small. When I tried it, the insert actually came off on my penis! Fortunately, my old tube and insert are still fine, so I just ended up using the new pump. With the tension rings and the small tube of lube, I figure I still came out about even on price.
Have used it a couple of times now, much better suction than the old one.
Delivery time was excellent.
Only thing wrong with any of these systems is the delay between being ready for action and having to stop to pump. But, better than not being able to have fun!

I just received the Erecaid Esteem a few days ago and I'm learning to use it. So. far . the device works as described and appears to be well made and effective.
View All
Close