The Esteem Battery System includes a 5-year Warranty and a 90-day return policy. NO PRESCRIPTION NEEDED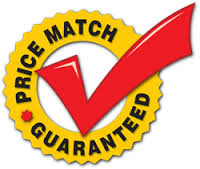 ED PUMP
ED treatment recommended by doctors. The original and leading vacuum erection device (VED) for treating impotence. The ErecAid Esteem is non-invasive, battery system includes a patented Pressure-Point penis tension rings and lubricant. The Osbon ErecAid Esteem is effective in restoring sexual function in 9 out of 10 impotent men. Because vacuum erection devices are non-invasive and have a high success rate, they are ideal in treating erectile dysfunction (ED). The ErecAid Esteem Vacuum Erection Device causes penile rigidity for up to thirty minutes.
ErecAid Esteem vacuum erection device comes complete with battery pump and cylinder2" diameter and 8.5" length, penis tension rings, personal lubricant, instruction manual and video tape, all in a convenient carrying case.
ErecAid System is the most frequently prescribed, best accepted treatment for impotence because it:
is completely safe

provides immediate results

requires no surgery

is drug-free

has no serious side effects

is easy to use

is affordable and often covered by Medicare and private insurance
new combined pump and cylinder for one-hand operation

new sleek, angled shape for better, more comfortable grip

new contoured cylinder with finger grooves for easy transfer of tension ring

exclusive Easy Action ring applicator for one-touch placement of ring on cylinder

toll-free help line

exclusive 5 Year Warranty

proven success rate of over 90%
Step 1: Vacuum cylinder with tension ring is placed over penis.

Step 2: Pump removes air from cylinder, which causes penis to become erect.

Step 3: Tension ring is slid to base of penis to maintain erection; cylinder is removed.
Osbon Erecaid Esteem Battery